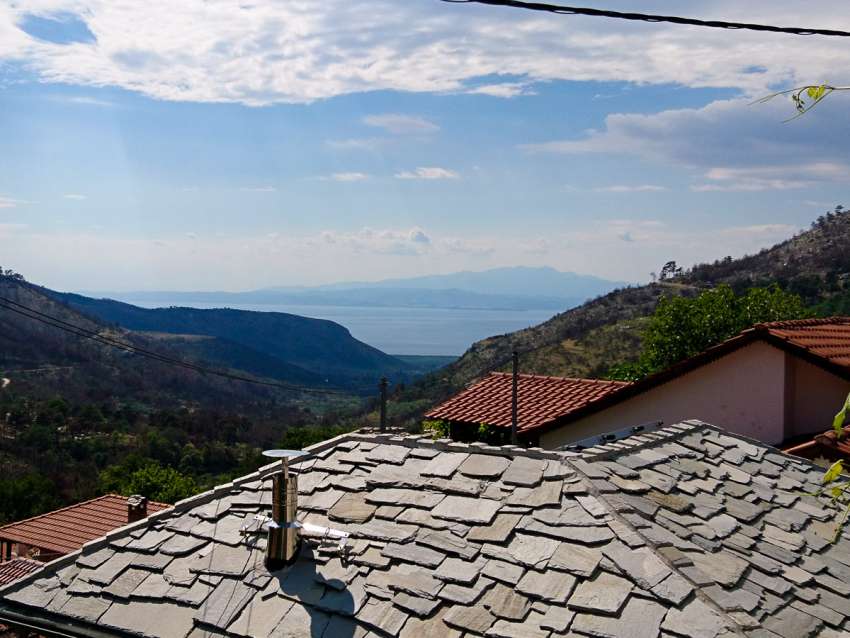 For Rent
This house is for sale, but can also be rented.
Cozy house on the upper village border of Kazaviti to be rented privately. The house is an old, Macedonian stone house. The rooms are on the first floor. Access is via a inner staircase or at the ground level from the back of the house. The interior is divided into a bedroom with double bed and wardrobe, a kitchen with stove and baking oven, dining room with large dining table, living room with a small and big bed and a bathroom with washing machine. From the dining room you reach a balcony with a beautiful view through the valley to the sea. The garden is accessible via the living room.
The house was completely renovated in 2016/2017. Bathroom, kitchen and equipment are new.
It can accommodate 3 adults and a child. Behind the house is a garden.
The next sandy beach can be reached by car in about 20 minutes.
Diese Seite ist auch in: Deutsch verfügbar