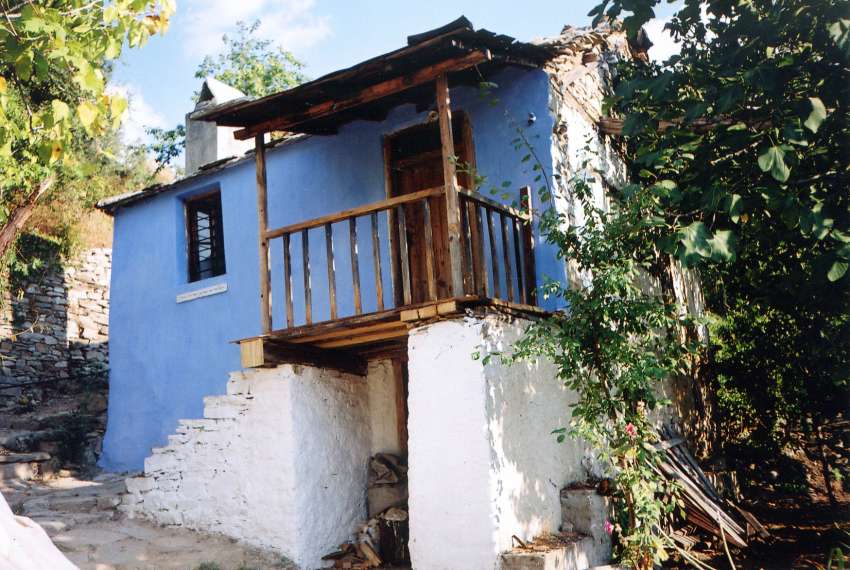 Sold
Cozy old holiday stone house with garden for sale. No commision. It is in calm situation at the upper village border of Kazaviti.This is a rare opportunity. Houses with sea view at the village border are rare. House, garden and the closer surroundings were not hit by the fire.
The Holiday House
Water and electicity are connected. On the ground floor is a bedroom and a small shower bathroom. Access from the outside and a small staircase.
Living room with open fire place and a small kitchen are located at the first floor.
The Garden
House and garden are separated by a rarely used foot path. A old wine press protects the garden from views. Hillside location with absolutely unobstructed view trough the valley towards the sea and the big mountains on the mainland. The property has beautiful trees and good soil.
The fire didn't hit this area.
For renovations on the house and the garden, help can be provided. There are many craftsmen in the surrounding area. The renovation costs are moderate in Greece.
Diese Seite ist auch in: Deutsch verfügbar
Contact